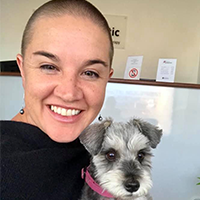 Dr Allie Gledhill
Chiropractor
Allie is the owner and one of the Chiropractors at Moora Chiropractic. She studied at Murdoch University before travelling to the UK to undertake further studies in Acupuncture and Dry Needling. Allie studied Advanced Biostructural Correction in Barcelona before returning to Australia to work as a relief Chiropractor.
In 2014 Allie travelled to the states to undertake a course with Dr Norm Shealy, one of the world's leading experts in pain management. She was the first Australian to graduate from his Holos Institute of Health with a certificate in Transcutaneous Acupuncture and Energy Medicine. Her hope is that Moora Chiropractic allows you to experience the wonderful difference that Chiropractic can make in your life.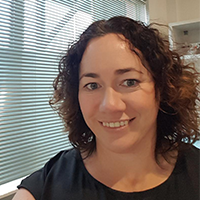 Dr Janelle Anderson
Chiropractor
Janelle is a Chiropractor and our new team member at Moora Chiropractic, working part time in Moora from July 2019.  She studied Chiropractic at Murdoch University and graduated with merit honours in 2007. Janelle is also a Registered Nurse with experience in orthopaedics, medical, oncology and palliative nursing. Her inspiration to become a Chiropractor came after a profound personal experience with Chiropractic in managing her lower back disc injury at 20 years of age, the result of a rowing incident at University.
In the early part of her career, Janelle worked in Ireland before returning to Australia to work as a relief Chiropractor. She worked all around WA, including Moora Chiropractic, back in 2009/2010. More recently, she has returned to Perth after more than 6 years in Kalgoorlie, and has returned to the relief Chiropractor role in Perth and around WA which enabled us to entice her back to Moora Chiropractic on a more permanent basis.
Janelle enjoys staying up to date with evidenced based practice, attending conferences regularly, and she completed a post-graduate Diploma in Paediatric Chiropractic in 2014. Janelle utilises various techniques including manual diversified, Activator, SOT, dry needling, rehabilitation and kinesiology taping that enable her to tailor your care to suit your specific needs. Her goal is to help improve your quality of life through chiropractic care, so you can live the lifestyle you desire.