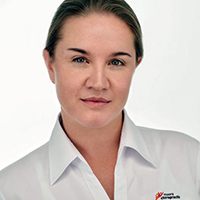 Dr Allie Gledhill
Chiropractor
Allie is the owner and one of the Chiropractors at Moora Chiropractic. She studied at Murdoch University before travelling to the UK to undertake further studies in Acupuncture and Dry Needling. Allie studied Advanced Biostructural Correction in Barcelona before returning to Australia to work as a relief Chiropractor.
In 2014 Allie travelled to the states to undertake a course with Dr Norm Shealy, one of the world's leading experts in pain management. She was the first Australian to graduate from his Holos Institute of Health with a certificate in Transcutaneous Acupuncture and Energy Medicine. Her hope is that Moora Chiropractic allows you to experience the wonderful difference that Chiropractic can make in your life.
Carol Lee
Bowen Therapist – Reflexologist – Counsellor
Carol is an experienced and passionate therapist who works in Wongan Hills, and travels to work in Moora. Both Bowen therapy and Reflexology provide the right environment to allow your body to heal, whether you are seeking relief from physical symptoms and/or mental/emotional symptoms.
Carol also offers counselling using the Cognitive Behavioural Therapy. CBT believes our thinking influences our mood and behaviour. Once we understand what we are thinking it is easier to understand why we react the way that we do.
Whether you are looking to maintain optimal health, manage stress or improve the quality of your life, Carol would love to work with you.
www.headtoheartcounsellingservice.com.au
www.facebook.com/CarolLeeBowenTherapyReflexology/